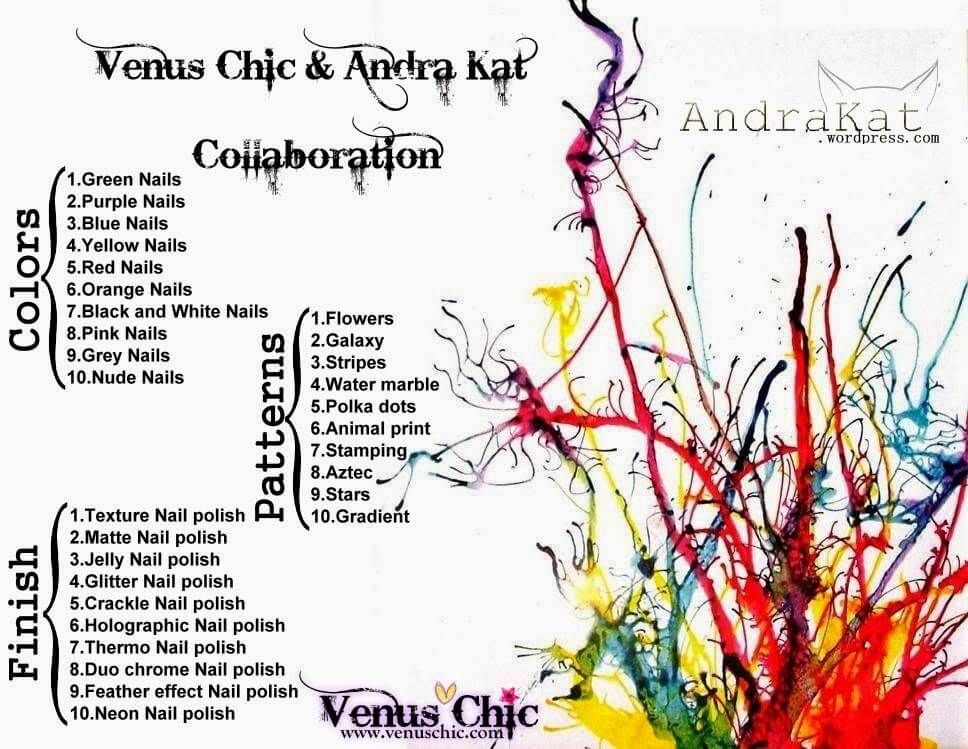 So today I'm starting a collaboration with my blogger friend
Andra
. After seeing many collaborations and also participating in them, we thought why not make one of our own. This way we will get the chance to be creative and, why not, discover new things from each other. So here it is, the first post of our collaboration!
Astăzi încep o nouă colaborare cu prietana mea
Andra
. După ce am întâlnit atâtea colaborări pe internet și de asemenea am și participat la foarte multe, ne-am gândit de ce să nu ne facem și noi propria colaborare. Așa vom avea ocazia de a ne arăta creativitatea și de a descoperi lucruri noi despre noi. Așadar, uitați prima postare din colaborarea noastră.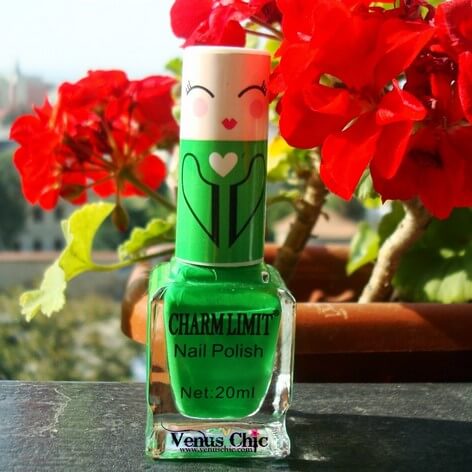 So today's theme is green nails. I used a lovely shade of grey from Charm Limit. This polish I got it from my friend Andra, so I had to use it since green is its color and since this is something we're doing together, plus the nail polish bottle is super cute, right?
Tema zilei de astăzi sunt unghiuțele verzi, așa că am folosit o nuanță foarte drăguță de verde de la Charm Limit. Ceea ce este cute e faptul că Andra a fost persoana ce mi-a dăruit această ojă, logic că nu am putut rata ocazia de a o folosi chiar acum, la această colaborare.
Unfortunately just a few hours before doing my mani for this collaboration I broke 2 of my nails, one of them being beyond repair. So I had to cut them really small in order for them to be of the same size, but the middle finger's nail was just too broken, so please excuse my very small nail.
Din păcate, chiar cu câteva ore înainte de a-mi face unghiuțele pentru această colaborare, am reușit să îmi dau peste cap și să rup 2 unghii, astfel au trebuit scurtate toate. Însă unghia mijlocie a fost agățată atât de tare din carne încât nu am putut să o salvez și a trebuit să o scurtez drastic.
But enough with the words, here is my take on color green:
Dar de ajuns cu vorbăria, voi lăsa pozele să vorbească pentru mine: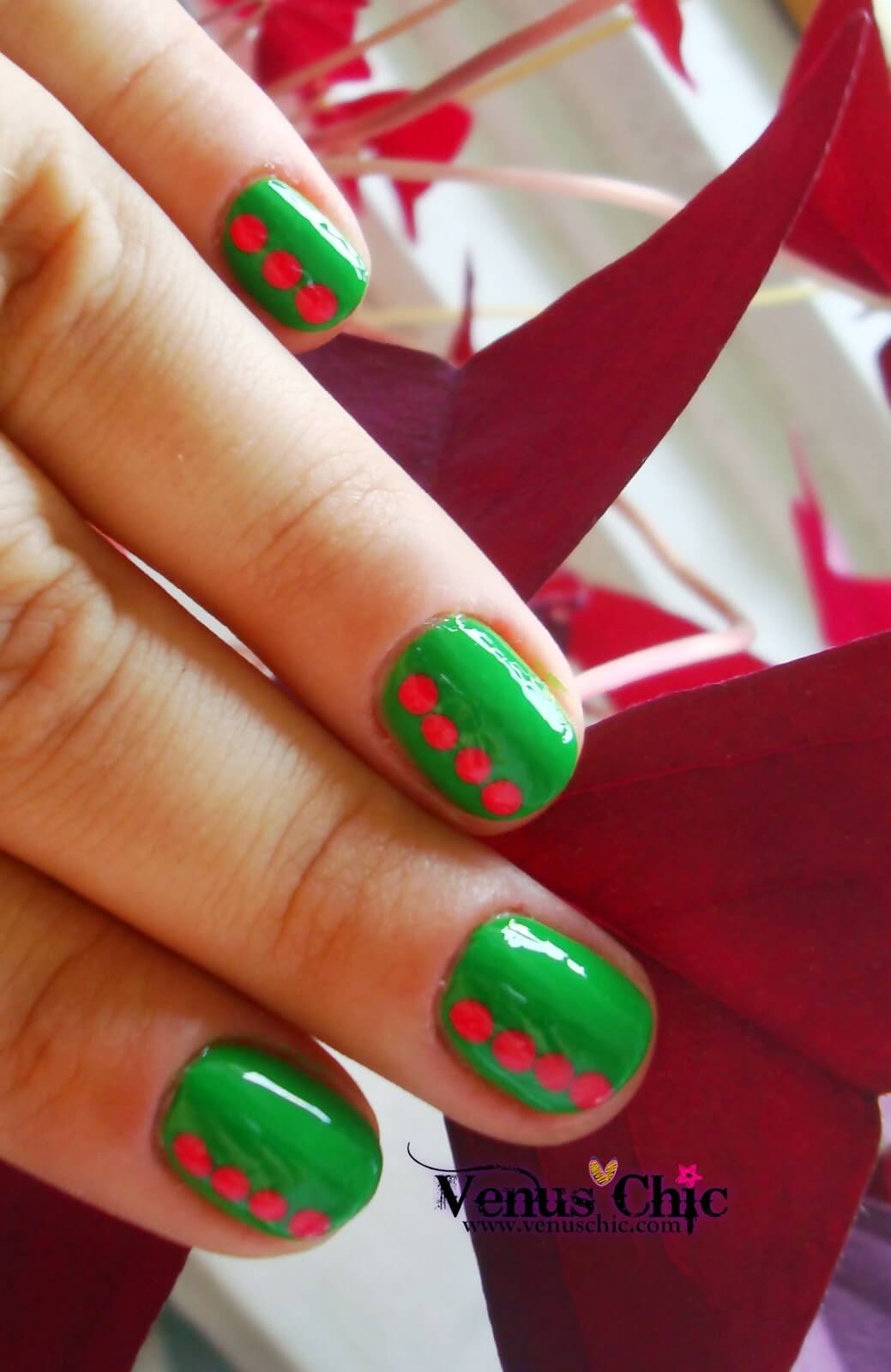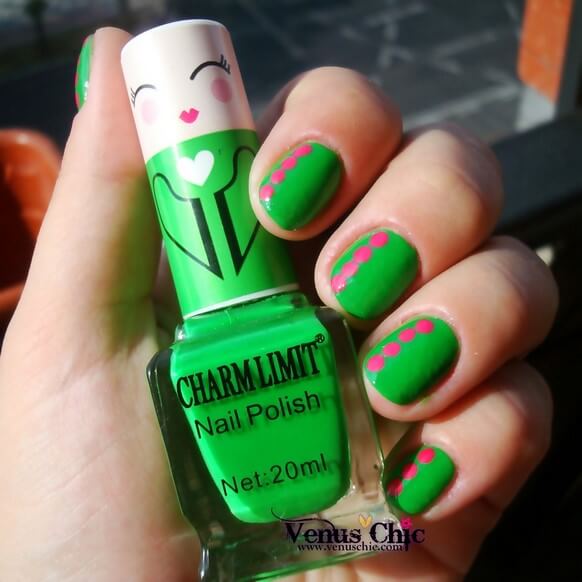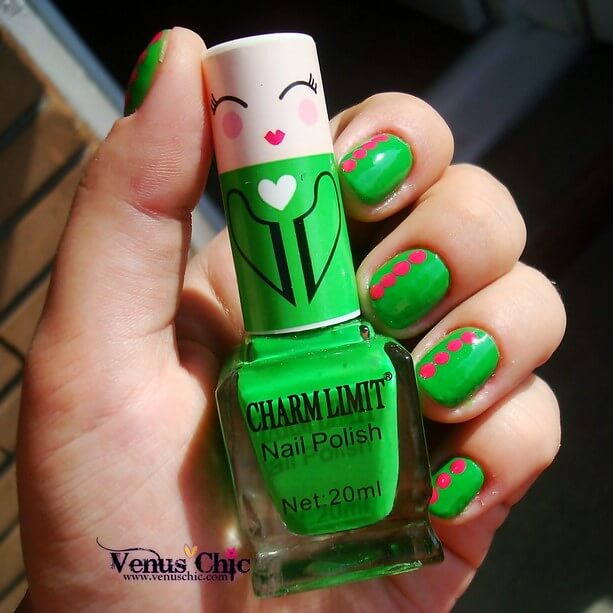 Don't forget to visit Andra's page in order to see her take on Green Nails!
Să nu uitaţi să intraţi şi pe blogul
Andrei
pentru a vedea abordarea ei pentru tema Green Nails!
Do you like the colour I chose?
Vă place nuanța aleasă de mine?