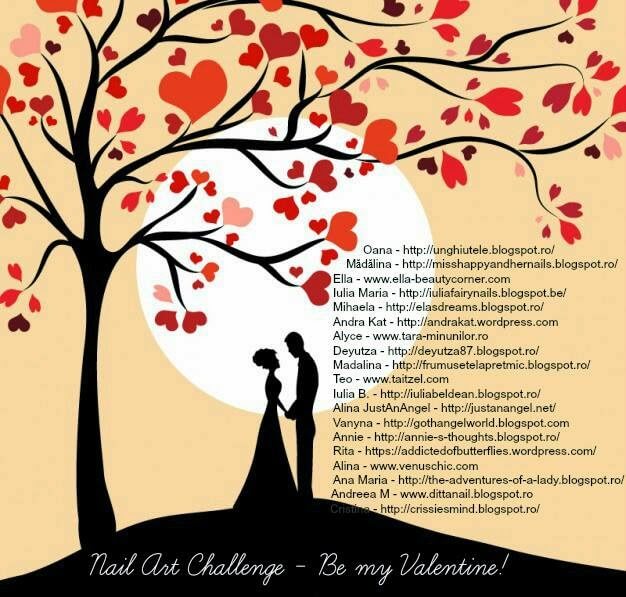 O nouă zi de sâmbătă aşa că revin cu o nouă colaborare cu fetele mele dragi de pe grupul The Polish Addict. Nici nu vă imaginaţi prin ce momente am trecut astăzi, abia am evitat momentul tragic de a rămâne fără laptop, R.I.P. pentru încărcătorul laptop-ului meu, noroc de scumpa mea verişoara Cleo care mi l-a împrumutat pe al tatălul ei. Am evitat tragedia de a rămâne iar în urmă cu postarea dar şi tragedia mai mare de a nu termina un proiect pentru maine la facultate.
Aşadar, manichiura de astăzi o dedic scumpei mele Cleo, care ştie că o iubesc mult, mult de tot şi îi sunt veşnic recunoscătoare că e întotdeauna alături de mine în ciuda anilor şi a greutăţilor ce au trecut peste noi.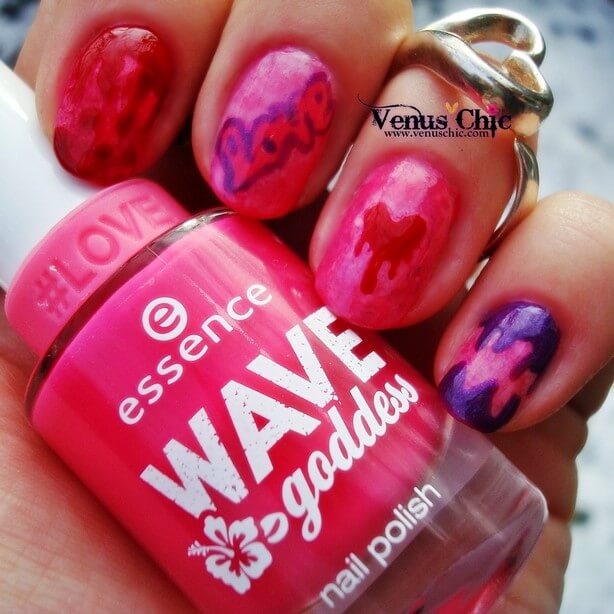 Colaborarea de astăzi este foarte specială, deoarece scoate în evidenţă atât dragostea noastră pentru oje şi manichiuri dar şi modul unic prin care ne exprimăm dragostea prin ceea ce ne place cel mai mult să facem. Aşadar tema manichiurii noastre de astăzi este Valentine's Day şi este oportunitatea cea mai bună să abuzăm de glitter, inimioare şi culoarea roz.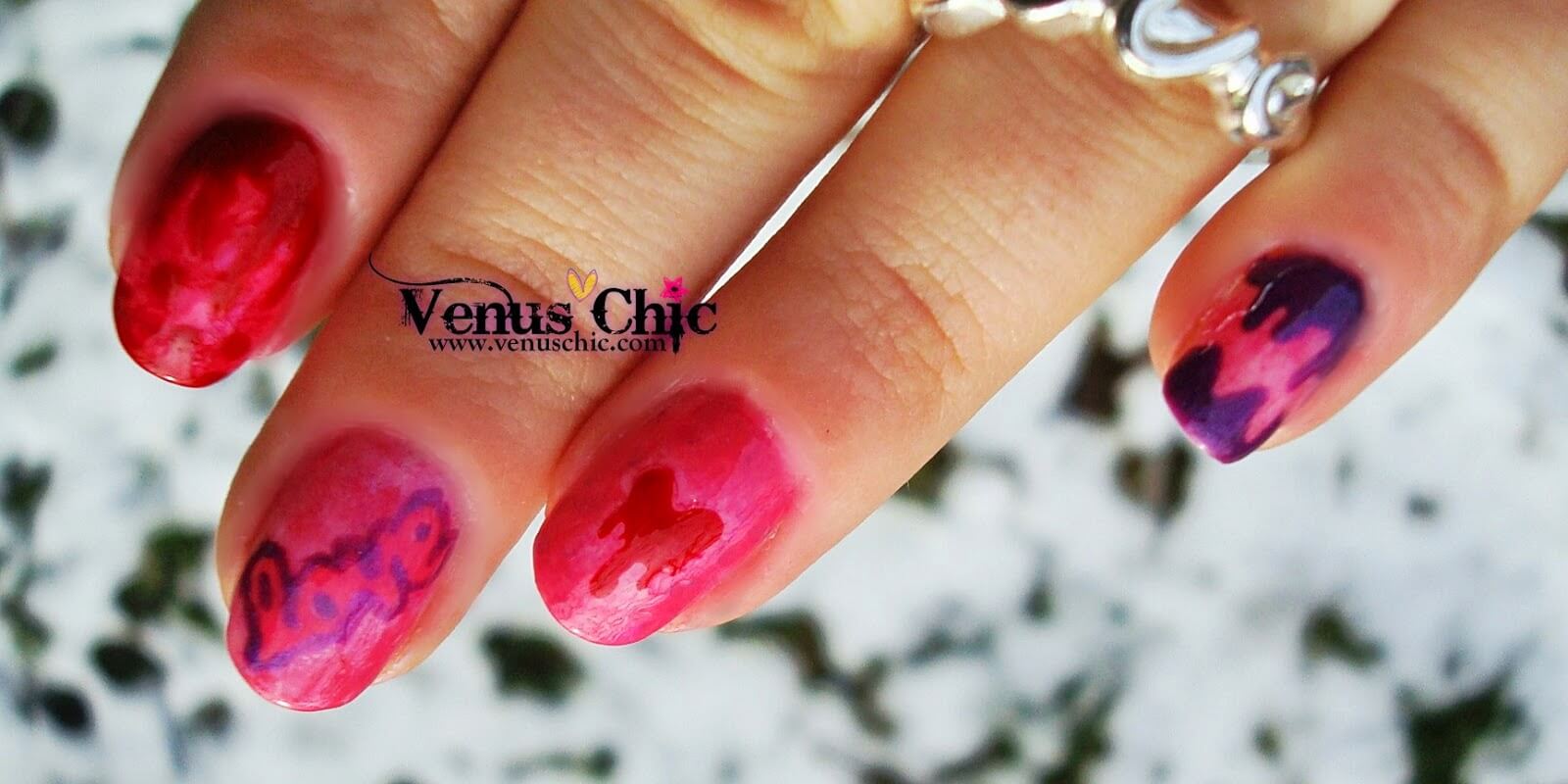 Pentru această manichiură am folosit ca bază oja de la Essence, din colecţia Wave Goddess, nuanţa 01 - Loose your heart on the board. Tema manichiurii este Graffiti Love, deoarece am vrut să exprim într-un mod neconvenţional ideea de dragoste.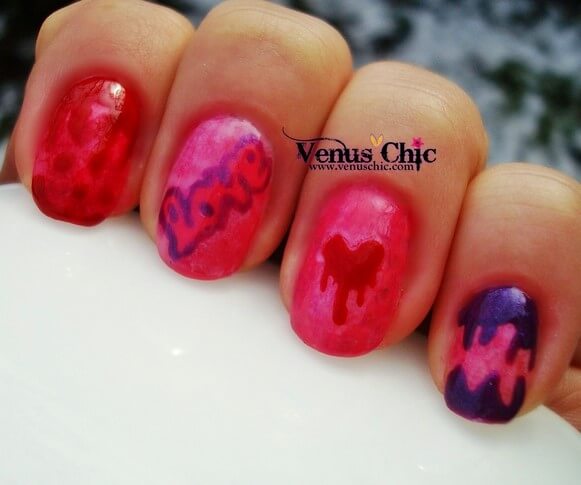 Eu sunt super încântată de rezultatul final, mai ales că este prima dată când încerc să scriu şi desenez la mâna liberă şi sunt şi mândră de ceea ce a ieşit.
Voi ce părere aveţi? Vă place rezultatul meu final?
Nu uitaţi să treceţi şi pe la fete!