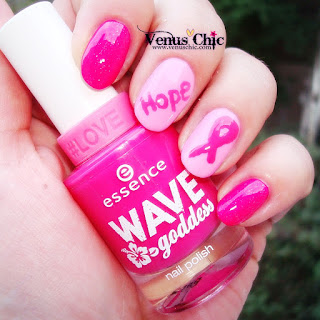 În seara aceasta v-am pregătit pe blog o manichiură roz. 
Dacă vă întrebaţi de ce roz, well, luna Octombrie este numită şi "Luna Roz" deoarece este dedicată luptei înpotriva cancerului la sân.
Aşa că împreună cu dragile mele colege de pe The Polish Addict am organizat o colaborare, intitulată
"Power of Pink".
Astfel am hotărât să realizăm manichiuri roz, culoarea simbol a luptei împotriva cancerului de sân!