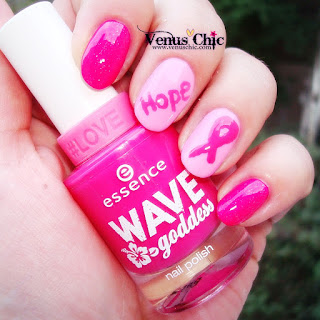 În seara aceasta v-am pregătit pe blog o manichiură roz.
Dacă vă întrebaţi de ce roz, well, luna Octombrie este numită şi "Luna Roz" deoarece este dedicată luptei înpotriva cancerului la sân.
Aşa că împreună cu dragile mele colege de pe The Polish Addict am organizat o colaborare, intitulată
"Power of Pink".
Astfel am hotărât să realizăm manichiuri roz, culoarea simbol a luptei împotriva cancerului de sân!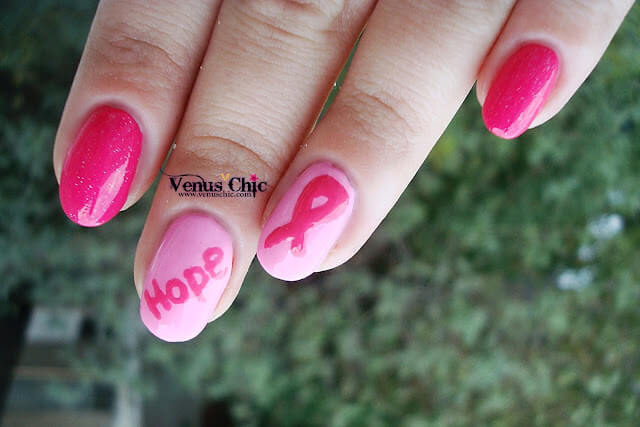 Pentru manichiură am ales să folosesc ca bază 2 oje. Un roz aprins, puternic de la
Essence, din colecţia Wave Goddess, nuanţa 01 - Loose your heart on the board şi un roz mai cuminţel pe care îl am de la revista Joy.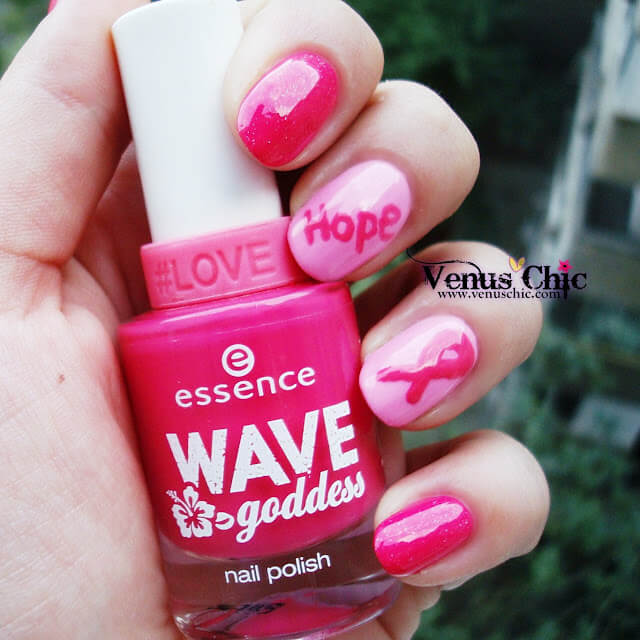 Peste oja roz de la Essence am aplicat şi un top-coat cu glitter holografic însă vremea schimbătoare nu a ţinut cu mine şi nu am reuşit să o surprind î
n poze. Însă promit să o prezint într-o altă manichiură.
Am optat pentru 2 unghii accent; pe o unghiuţă am desenat fundiţa simbol a campaniei iar pe cealaltă am scris cuvântul "Hope". Un cuvânt puternic, deoarece dacă mergem des la control putem avem grijă de noi.
Sper că vă place manichiura realizată de mine. Nu uitaţi să treceţi şi pe la celelalte fete participante la colaborare.