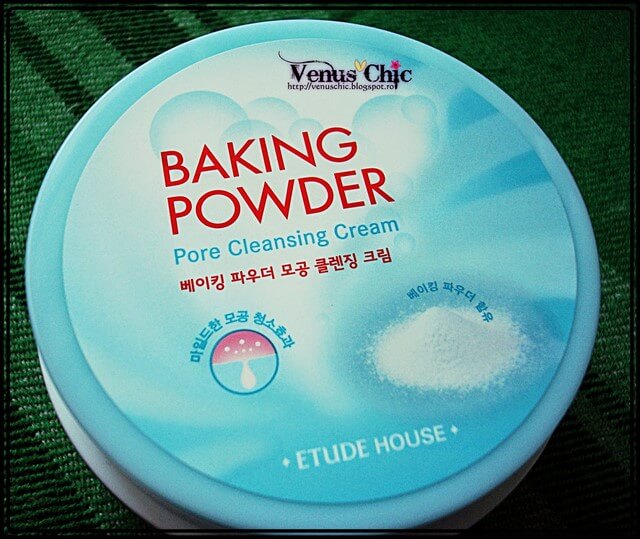 Today I want to talk to you about the Baking Powder Pore Cleansing Cream from ETUDE HOUSE. I have been using this for quite some time and I thought I should share my experience with you.
Astăzi vreau să vă vorbesc despre Baking Powder Pore Cleansing Cream de la ETUDE HOUSE. Folosesc această cremă de curăţare de ceva timp şi m-am gândit să vă împărtăşesc şi vouă experienţa mea.
Removes deeply embedded makeup and residues from pores for a deep cleanse.
Etude House Baking Powder Pore Cleansing Cream is formulated with baking powder to gently exfoliate skin with a cream texture and penetrate pores to absorb oil and residues for a thorough cleanse.

How to use:
Apply cream to dry facial surface and massage until makeup is dissolved. Wipe off face with facial pad or tissues and wash with cleansing foam and water.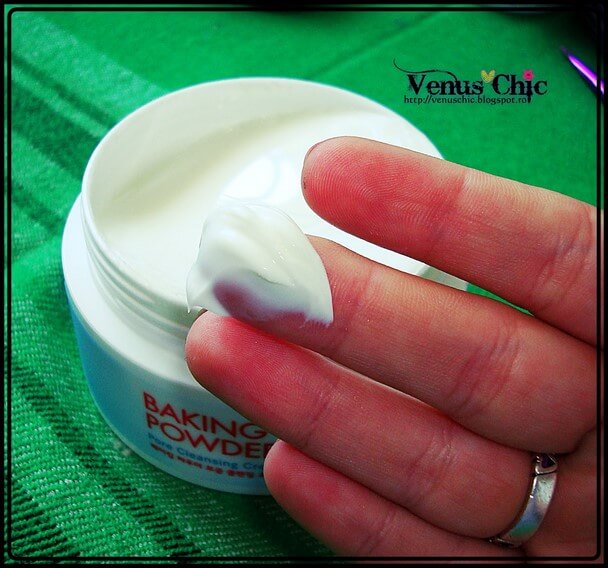 Descrierea produsului:
Îndepărtează
machiajul

profund

încorporat

și reziduurile

din pori

pentru

o curățare

profundă

.
Etude House Baking Powder Pore Cleansing Cream
conţine în formulă
praf de copt

pentru a exfolia

delicat

pielea. Aceasta are

o textură cremoasă

pentru o curăţare aprofundată, special concepută pentru a

penetra

porii şi pentru a

absorbi

uleiul şi

reziduuri

le din piele.
Mod de folosire:
Aplicați crema pe faţa uscată și masaţi până machiajul se dizolvă. Ștergeți faţa cu o dischetă pentru demachiat sau şerveţel și spălaţi apoi tenul cu spumă de curățare și apă.
This cream has
a lemon-y /citrus scent (but the scent is not too strong and it doesn't linger too long on the skin) and the texture is creamy. At first the cream might feel a bit oily, but as you massage the cream on your face it will become a little sticky. Here is my take on this product: I've used on my hand BB cream, eyeliner, lipstick, eye shadow and eye pencil.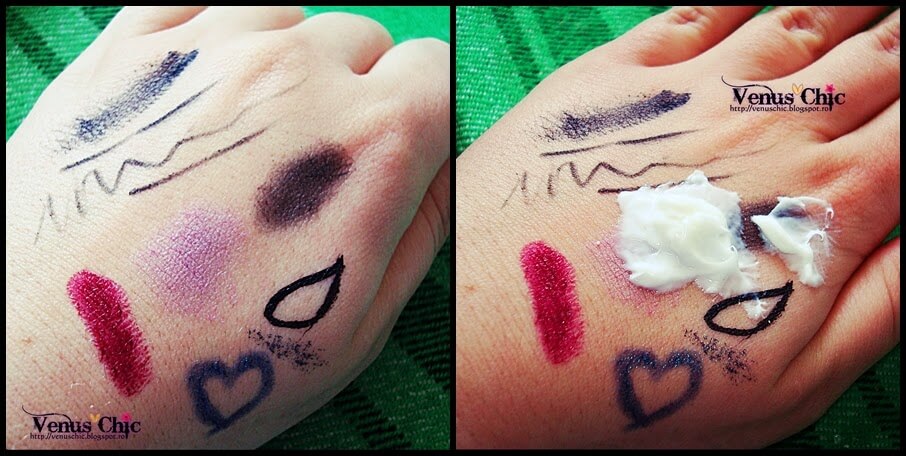 Această cremă
are

o aromă

de lamâie

/

citrice

(

dar

aroma

nu

este

puternic

și

nu

persistă pe piele

) iar

textura

acesteia

este

cremoasă

.

La

prima

atingere

crema

se simte

un

pic

uleioasă

,

dar pe măsură ce

masaţi

crema

pe piele, aceasta va deveni un pic lipicioasă

.

Şi acum voi supune crema la test

:

am

folosit

pe

mâna mea:

crema

BB

,

tuş

,

ruj

,

fard de ochi

și

creion

dermatograf

.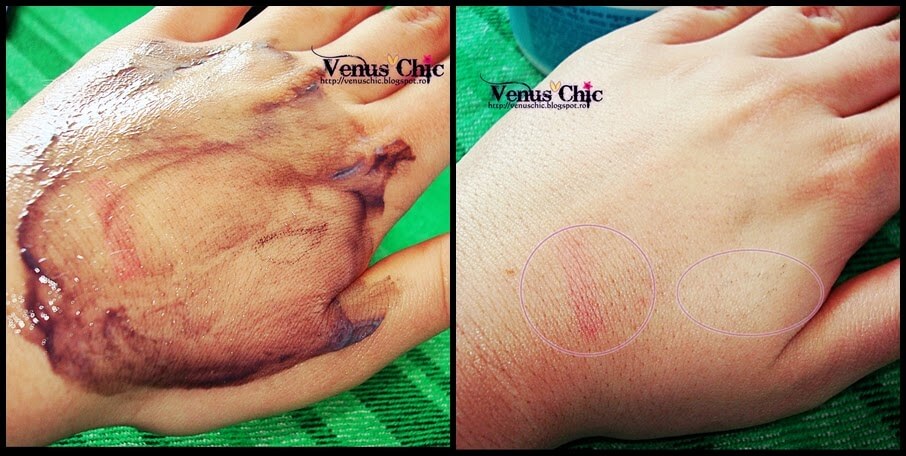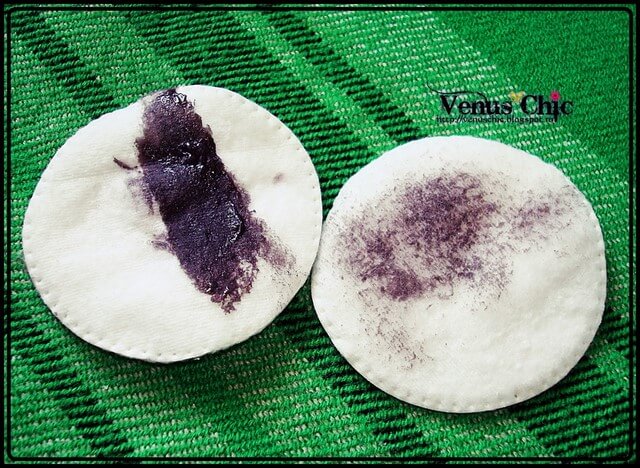 I really liked this cream because: the cream is not too
strong for sensitive skin (no dryness felt after using it), I haven't experiences any breakouts, itchiness and redness and my skin felt clean after using it.
Mi-a plăcut această cremă deoarece nu este puterrnică şi nu atacă tenul sensibil (nu mi-am simţit pielea uscată după folosirea acesteia), nu am avut parte de roşeaţă, mâncărimi sau erupţii pe piele după folosirea produsului, iar pielea mea chiar am simţit-o curată.