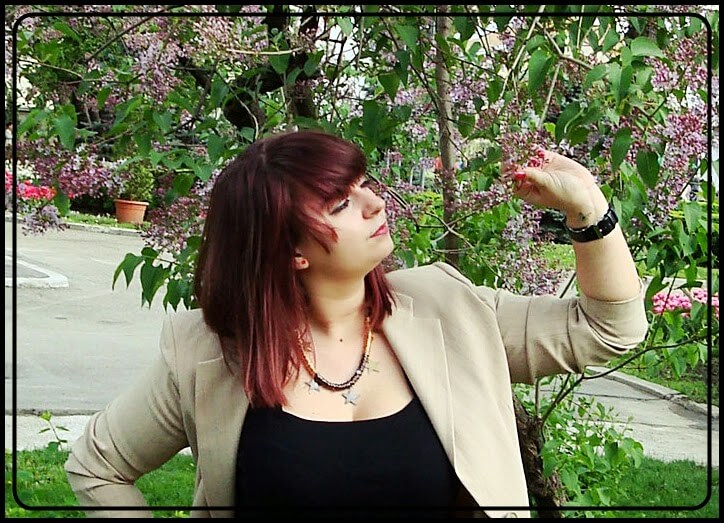 Yesterday was an absolutely beautiful day so I decided to go for a walk with my cousin. I'm loving the weather at the moment – cool and breezy enough for a jacket or a light blazer.
Ieri a fost o zi absolut superbă, aşa că am profitat de ocazie şi am ieşit la plimbare cu verişoara mea. Iubesc anotimpul de primăvară tocmai pentru această vreme superbă, cald-răcoroasă perfectă pentru gheci şi sacouri subţiri.
And because I love my new blazers, here's how I styled one of my favourite blazers for a cute and casual OOTD.
Also I had to wear one of my new necklaces from PersunMall, by far my favorite necklace is the goldand silver coil necklace with star pendant, which I had to make

a little short in order to fit perfectly.
Şi fiindcă iubesc noile mele sacouri, aşa am ales să pun în evidenţă unul din sacourile mele preferate pentru un OOTD cute şi casual. De asemenea neapărat am vrut să port unul din noile mele lanţuri de la
PersunMall
. Cel mai mult îmi place
lanţul cu steluţe
, pe care l-am mai scurtat un pic pentru a se aşeza perfect.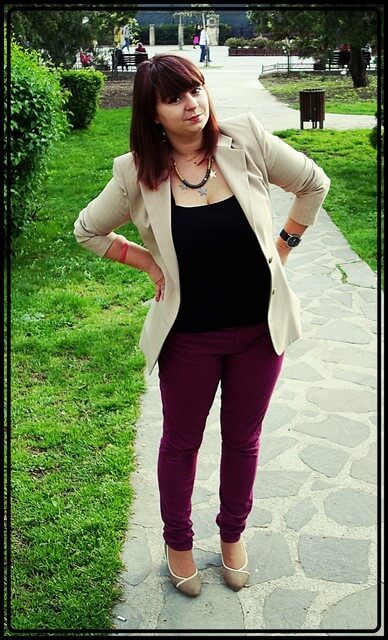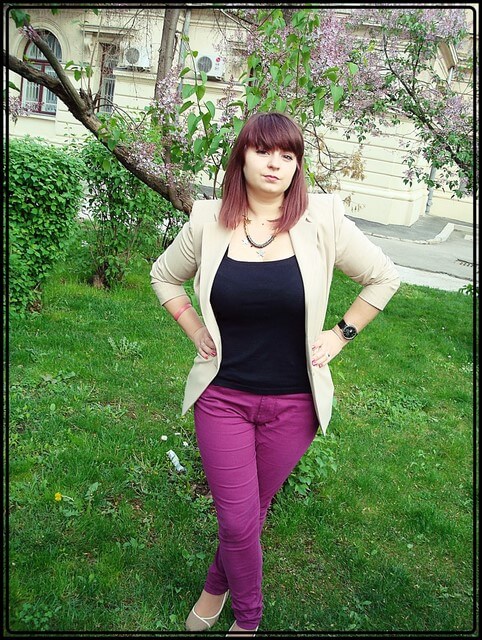 Blazer
/ Sacou: Marks and Spencer
Shoes
/ Pantofi: House of Art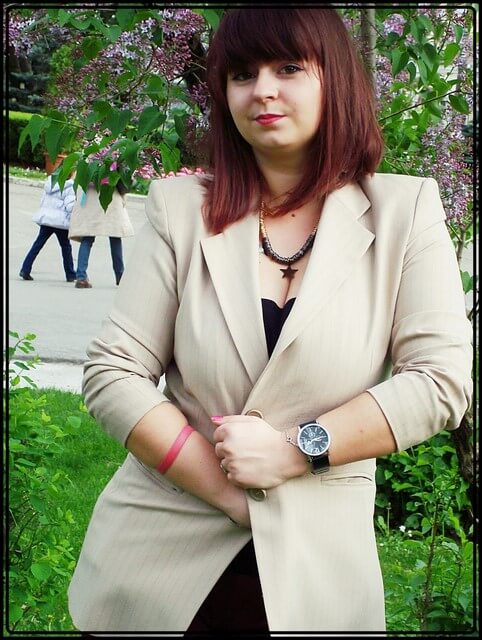 Did you like today's outfit? How would you have styled this blazer? What's your favorite thing to wear in the spring?
V-a plăcut ţinuta de azi? Voi cu ce aţi fi purtat acest sacou? Care este îmbrăcămintea voastră preferată pentru anotimpul de primăvară?