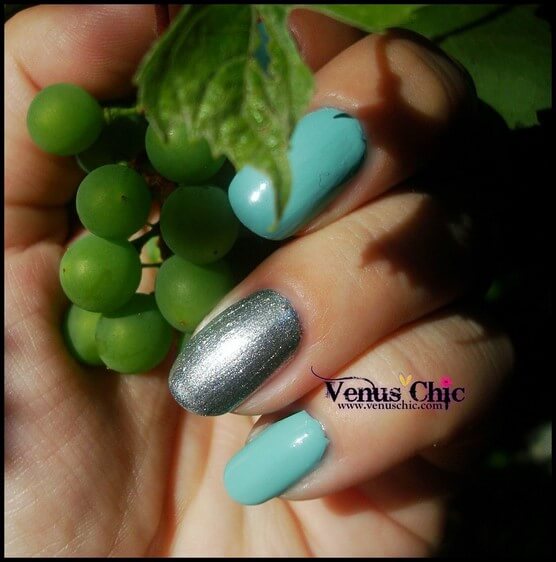 My dears, today I want to show you a nail polish with which I have fallen in love! If you remember, in the Iunie-Haul post I've shown you my new Avon nail polish. Today I can finally show you how it looks on my nails. The nail polish I want to show you is part of the Nailwear pro+ brand, and it is called Serene.
Dragile mele, astăzi vreau să vă prezint o ojă de care sunt pur și simplu îndrăgostită! Dacă vă aduceți aminte, v-am prezentat mai demult în postarea
Iunie-Haul
noua mea ojă de la Avon. Astăzi a venit în sfârșit momentul de a v-o arăta și vouă pe unghiuțe. Oja pe care vreau să o prezint astăzi face parte din gama Nailwear pro+ și este nuanța Serene.
I fell in love with it after seeing it for the first time, because I wanted a more demure colour in my collection for a long time. Lately I've also developed a love for the colour blue. I believe that most of my nail polishes are blue, even if purple is my favourite colour.
Încă din prima clipă când am văzut-o m-am îndrăgostit de ea, deoarece de mult îmi doream să am și o culoare mai cumințică în colecția mea. De asemenea în ultimul timp am făcut o pasiune pentru nuanțele de albastru. Cred ca ojele în nuanțe de albastru au ajuns să fie în numărul cel mai mare, deși culoarea mea preferată este mov.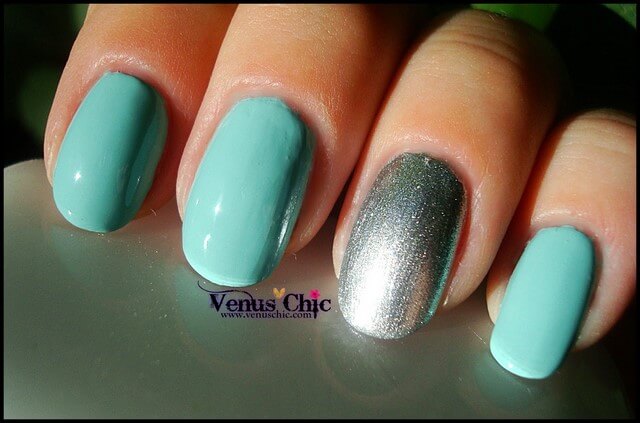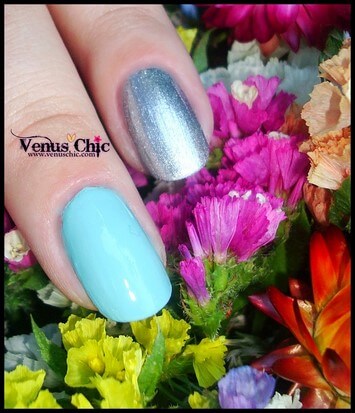 Almost a year ago I reviewed another 2 Nailwear pro+ polishes, and one of them was extremely disappointing. Because I liked Starry Sky back then, I decided to re-use it on my ring finger, in only one coating, on top of the Serene polish. I like the fact that when it is applied over a base the colour becomes much more intense and as such it is perfect for an accent on a simple mani.
Acum aproape un an am avut un review la 2 oje tot din această gamă
Nailwear pro+
dintre care una dintre ele m-a dezamăgit foarte tare. Deoarece Starry Sky mi-a plăcut încă de atunci am zis să o refolosesc așa că am aplicat-o pe unghia de la inelar, într-un singur strat, peste o baza de oja Serene într-un singur strat. Îmi place că aplicată peste o bază aceasta devine mult mai intensă și este perfectă pentru un accent la o manichiură simplă.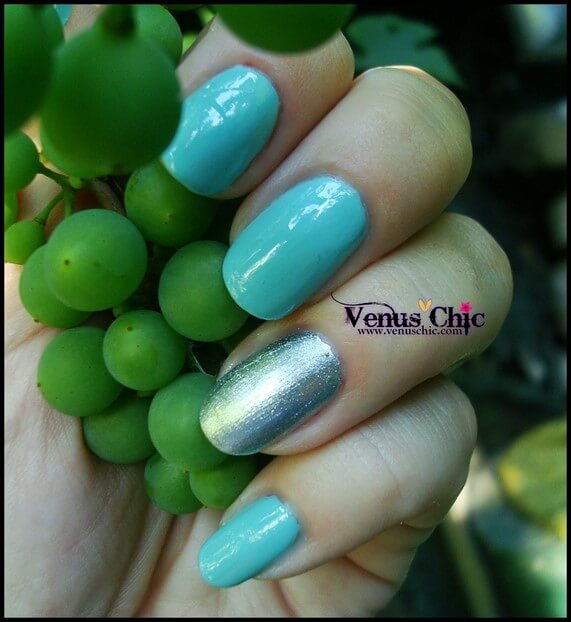 Its texture is creamy, the pigment is strong and were it not for the rigid brush, one layer of polish would be enough. It also has quite the shimmer, even without the top coat. As to its durability, I'
ve worn it for 4 days without a top-coat and it's barely scratched. I'm actually impressed by this.
Textura ojei Serene de la Nailwear pro+ este cremoasă, pigmentul puternic și un singur strat ar fi de ajuns pentru a o purta așa simplă, însă pensula este rigidă și sunt necesare 2 straturi pentru o acoperire fără urme, de asemenea are un luciu deosebit chiar și fără top-coat. În ceea ce privește rezistența, am purtat-o 4 zile fără top-coat și abia s-a tocit la vârfuri. Chiar sunt impresionată de rezistența ei.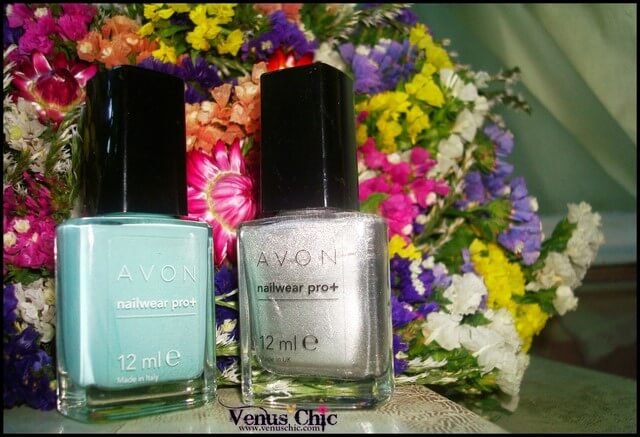 Have you tried this nail polish? Do you like the colour I chose? What are your pros and cons in regard to Nailwear pro+ polishes?
Voi le-aţi încercat, vă place nuanța aleasă de mine? Ce mulţumiri/nemulţumiri aveţi faţă de ojele Avon din gama Nailwear pro+?