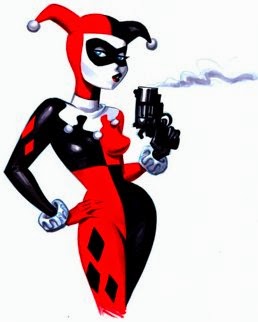 Hello my darlings,
As you know, another week has passed so here is another Alphabet Challenge. This week's theme is letter J. My take on this week's theme is: J is for Jester. As I grow up I really liked Batman and the super villain Harley Quinn so I used her as an inspiration for my nails.
A mai trecut o săptămână, așa că a venit timpul unei noi postări din cadrul colaborarii Alphabet Challenge. Tema acestei săptămâni este litera J, abordarea mea pentru litera - J este Bufon (Jester). Am crescut urmărind desenul animat Batman și am adorat-o pe Harley Quinn ca și personaj negativ, așa că imadiat m-am gândit să o folosesc ca sursă de inspirație pentru unghiuțele mele.
So, there are times when everything just works against you and all your plans. I did my nails on Friday night, but because I had problems with my camera I got the chance to snap some pictures only on Sunday, so my mani kind of...sucks. :))) But I hope you can look past it.
Sunt momente în viață când totul complotează împotriva ta. Mi-am făcut unghiuțele vineri seară, dar camera mea a făcut ceva figuri și am reușit să le pozez abia duminică dimineață, așa că unghiuțele mele... s-au cam stricat și și-au pierdut din farmec... Dar sper că nu mă veți certa prea tare pentru felul cum arată.
So, here is my take on this week's theme:
Aceasta este interpretarea mea pentru această săptămână: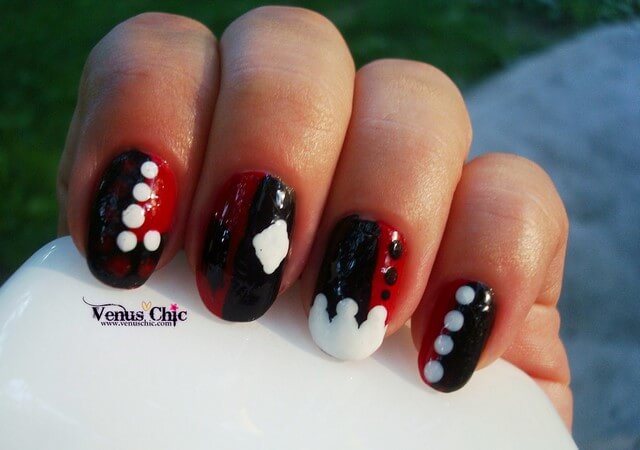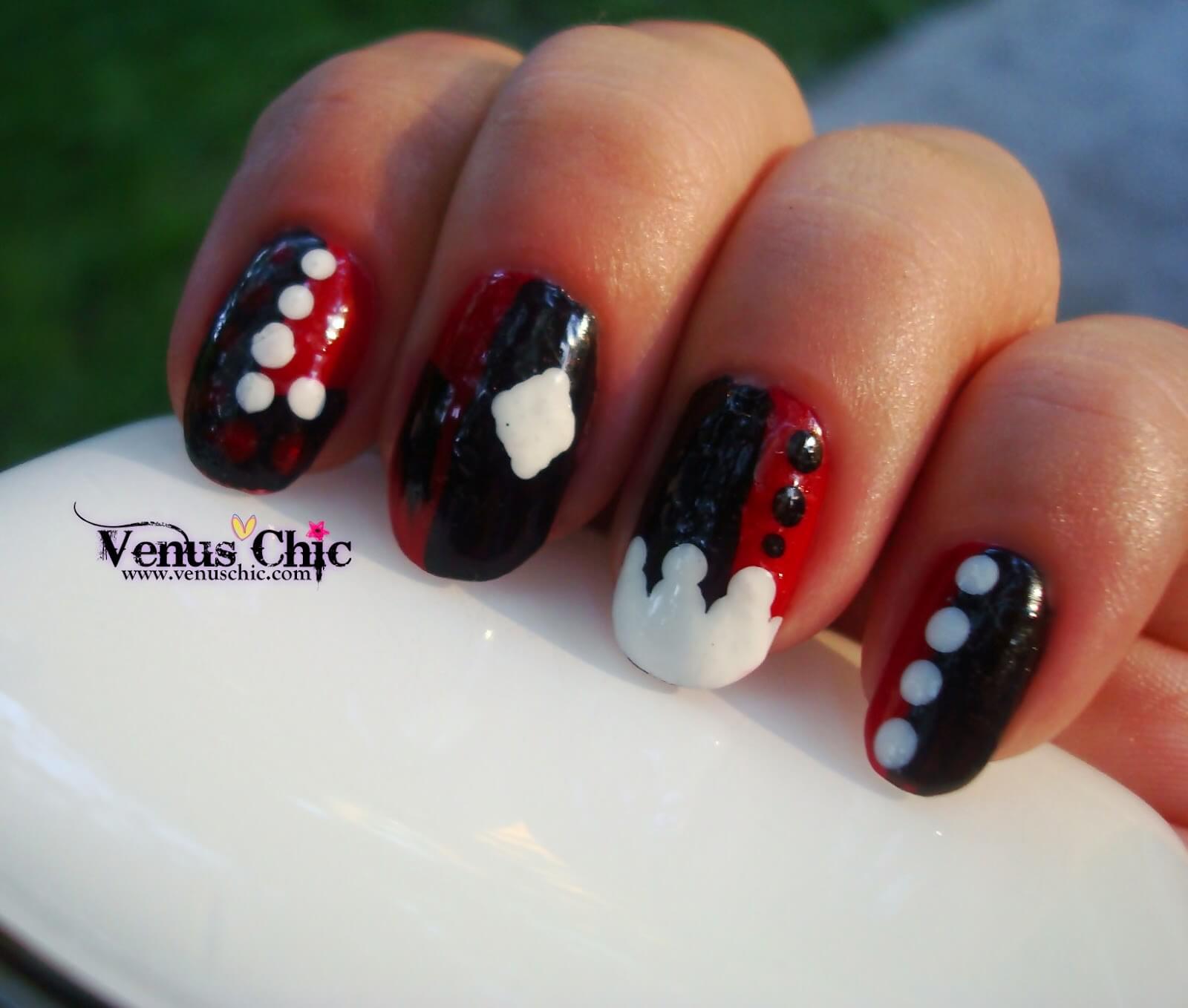 I hope you liked my manicure for this challenge. Don't forget to check out how the other girls interpreted this week's theme:
Sper că va plăcut abordarea mea. Nu uitaţi să treceţi pe la fete să vedeţi interpretarea lor pentru tema de săptămâna aceasta: